If you are looking for an incredible treat, whether for yourself or a loved one, you cannot go wrong with dinky diecast toys. If you have never experienced the thrill that comes with owning one of these toys, you are definitely missing out. The nostalgia of the cars and other models that are available is incredible, and we will reveal everything you need to know below.
A classic toy that has been bringing fun for many years now
Dinky toys hold a very special place in history. In fact, the story began back in 1934, with a Hornby-owned Meccano spin-off. This was created to add a sense of realism to train sets. It is safe to say that the imagination of the public was captured, and since then, we have seen a whole host of fun and thrilling diecast models enter the market. Whether you want to own an old school formula 1 car or you are looking for a rare classic car from overseas, there is something for everyone, and it can be a lot of fun building up your collection.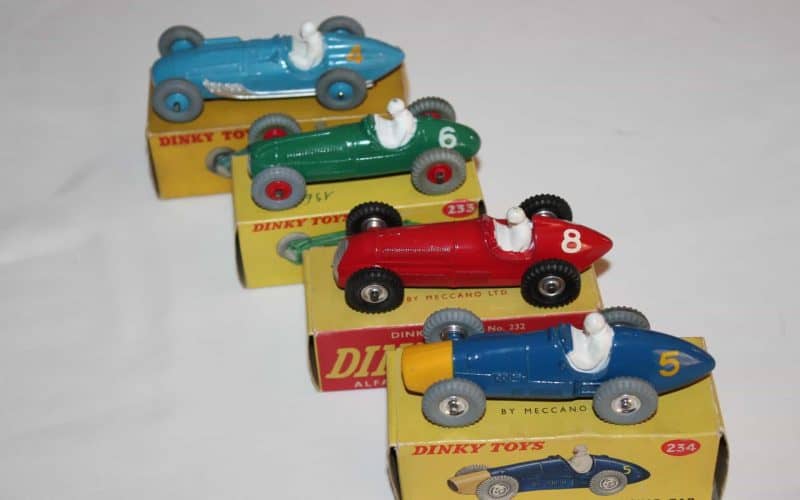 Half of the fun comes in collecting these incredible models
Of course, you can play with these toys, and you can have a lot of fun doing so! However, the collecting is the main enjoyment for most people. When Dinky finally closed its doors in 1979, there were over 1000 different models available, and there are a lot of people that are on a mission to collect them all! For others, it is simply about collecting the models that they are interested in or that hold a special place in their heart.
For example, some people really enjoy trying to collect all of the iconic Dinky models, as it reminds them of their childhood. There are lots of different ways that you can approach building your collection and creating something unique to you.
Needless to say, dinky toys can also make incredible gifts, especially if you are looking to buy something special for a significant brithday or you know someone who loves collecting things like this. Any sort of car enthusiast would love this sort of present. You could unlock a new passion or hobby in someone's life!
Shop with us today for the best dinky diecast toys for sale
So there you have it: everything you need to know about dinky diecast toys and the fun that comes with owning them.
If you would like to find out more or you want to benefit from rare diecast toys that you will struggle to find anywhere else, you have come to the right place. Simply shop on our website or do not hesitate to give us a call if you have any questions or you need a helping hand. We are here to assist!
---