100's of models in stock
Specialists in rare models
Next day dispatch
Run by enthusiasts
New models added weekly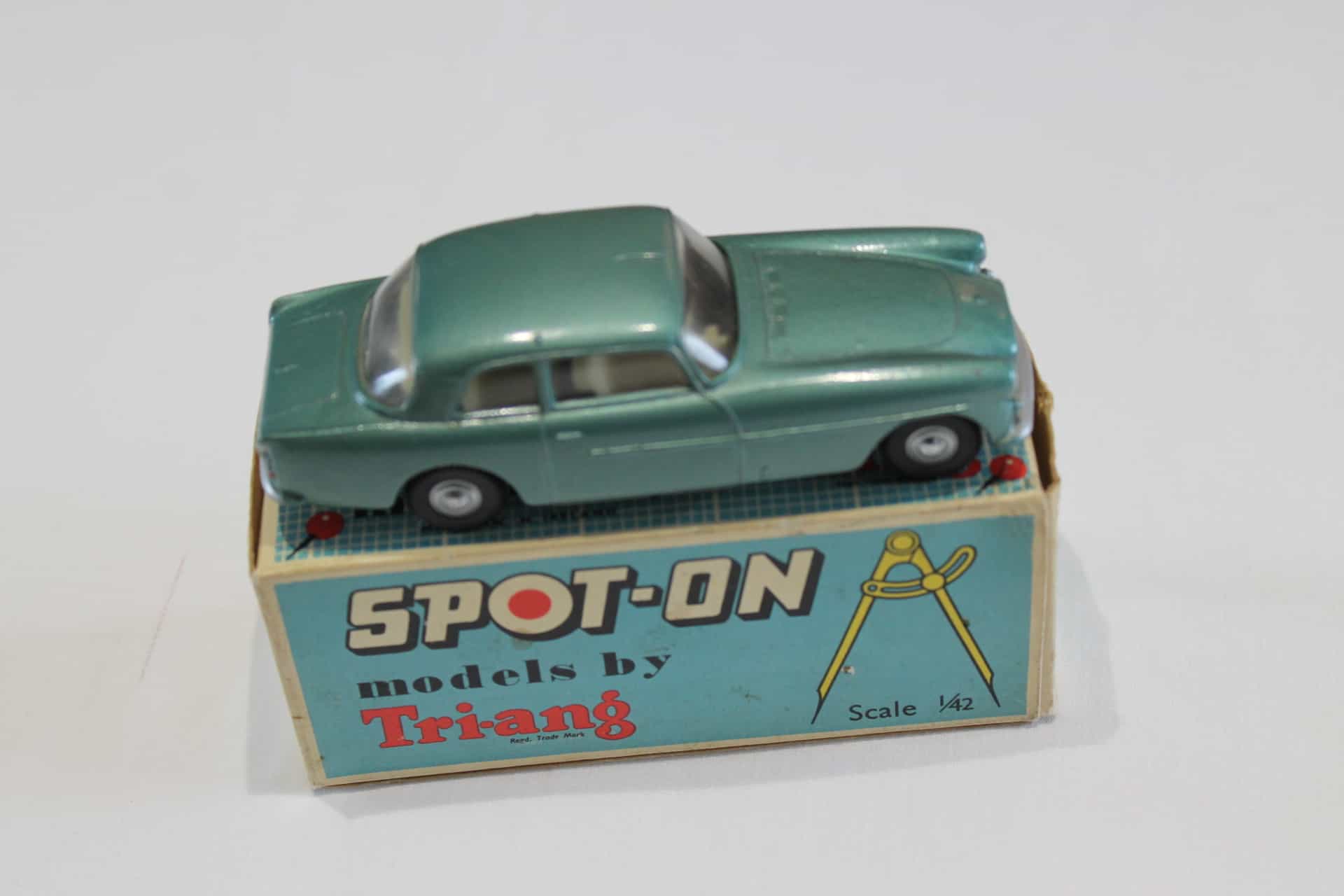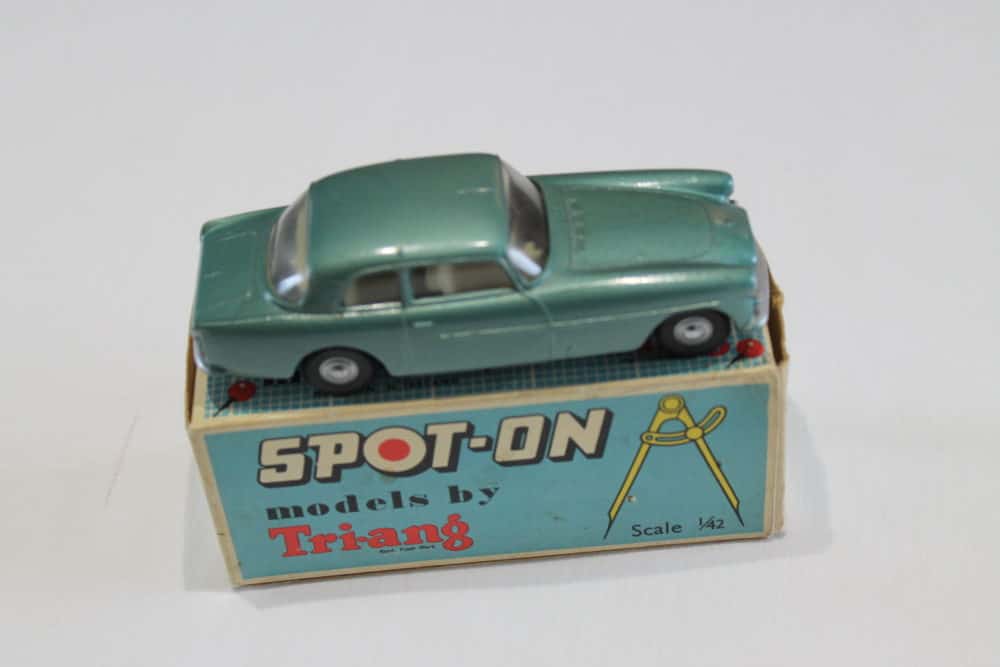 Description
This Bristol comes in pale silver-green with an off white interior and matching four pronged steering wheel. It has  shiny  hubs, well shaped treaded tyres,  silver trim, fully operating suspension,  & bright clear glazing.
Issued:
1959-62
---
Item Condition
---
Very Nearly Mint
- Minor imperfections.
(All items graded out of 5)
Item Condition
There is no front number plate but the rear is complete and reads 'BTW115'. It has the early open axles. I can not see any chips. The rear seating within appears a little high. A lovely model which hints at no lifetime play.
Superb model and a colour which appears harder to find with the pale interior, usually red. A lovely matching box and card and packing.
---
Hundreds of
Models in Stock
We hold a vast collection of great quality stock ready to ship next day.
Every Item Inspected
& Described Honestly
Every item goes under the inspection lamp & prior to sale.
Next Working
Day Dispatch
We aim to ship your new collectable to you as fast as possible.
Run By Collectors
For Collectors
We pack every item sold ready 
for next day dispatch.