100's of models in stock
Specialists in rare models
Next day dispatch
Run by enthusiasts
New models added weekly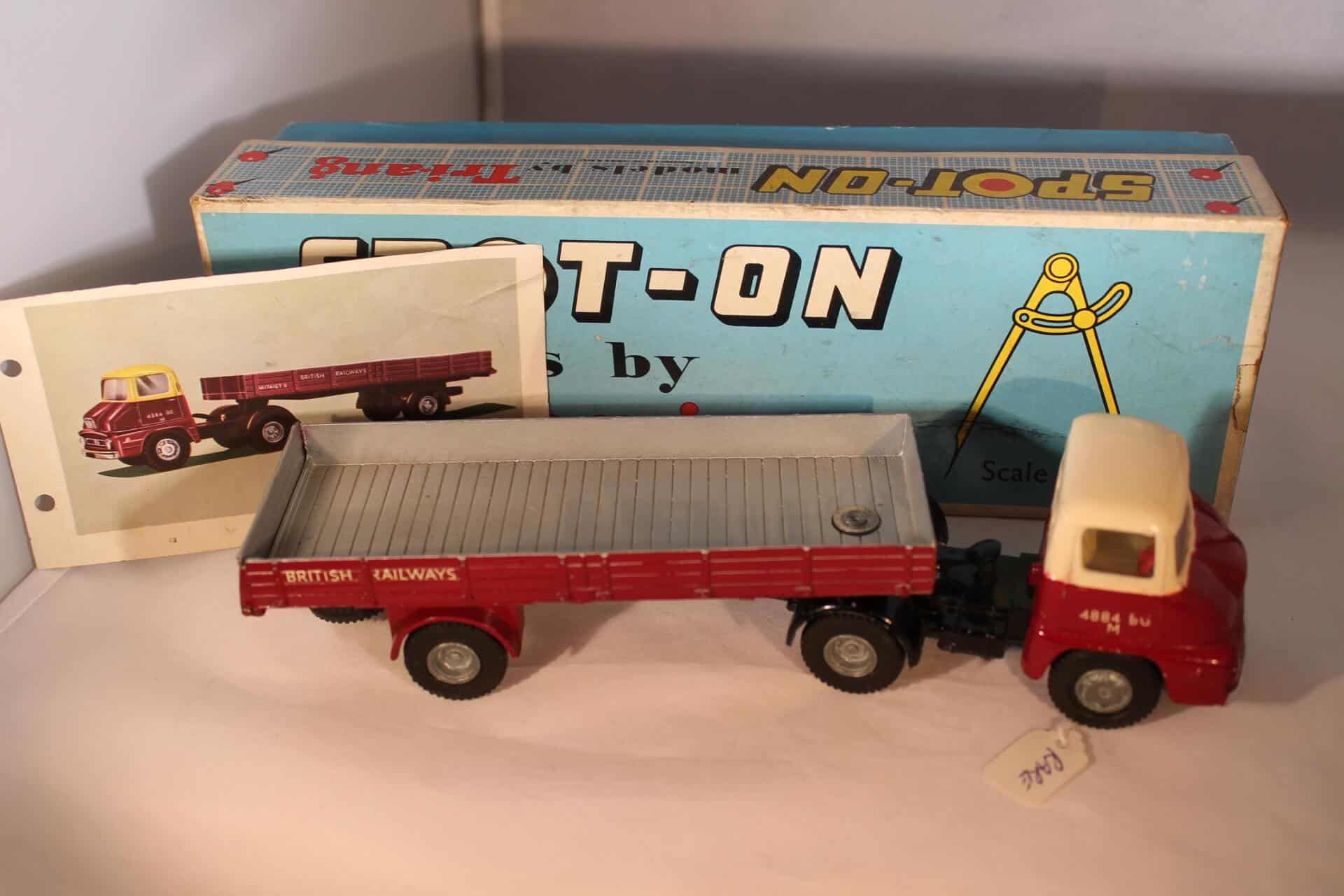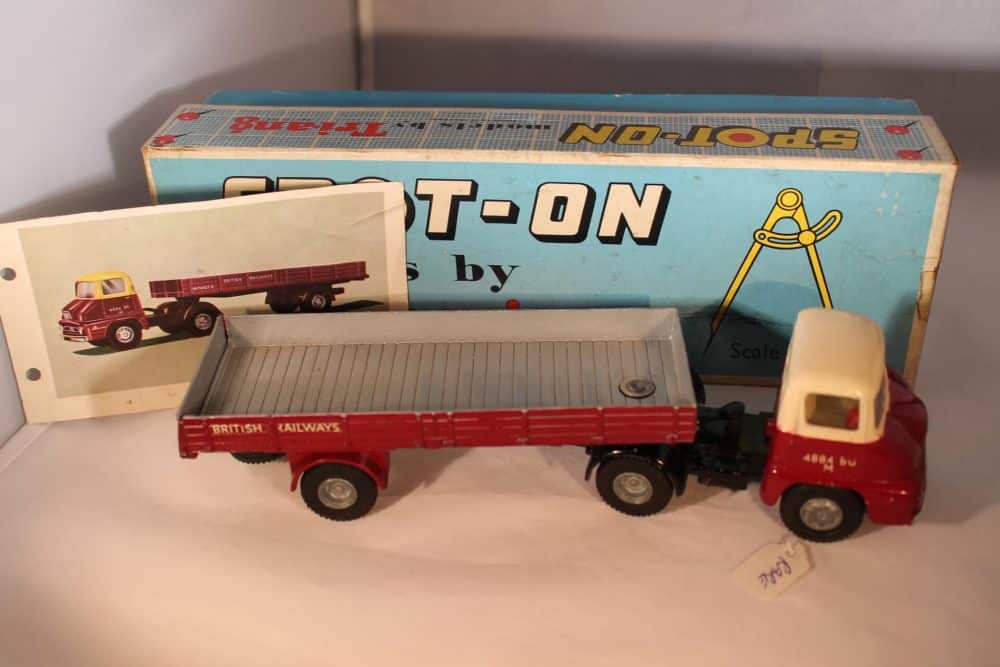 Description
A scarce variant in maroon and lighter cream with silver bed inlay is a rare find. Usually found in deeper cream and maroon with cream inlay I believe this version only ran for a few early months. With attachable trailer and transfers advertising 'British Rail' it has a spare wheel attached under the trailer and registration plates 'LXQ 111'.
A rare colour variant, in overall very nice condition. Cabinet or showroom quality.
Issued:
1959-64
---
Item Condition
---
Very Nearly Mint
- Minor imperfections.
(All items graded out of 5)
Item Condition
In overall fine Very, Near Mint condition with just occasional minor marks. A little transfer loss but this was mainly based on how they were applied. Note a couple of tiny added touches but not easy to spot, to the front of the cab. Only minor marking to the black cab chassis. Light box rubbing to the trailer high edges each side.
---
Hundreds of
Models in Stock
We hold a vast collection of great quality stock ready to ship next day.
Every Item Inspected
& Described Honestly
Every item goes under the inspection lamp & prior to sale.
Next Working
Day Dispatch
We aim to ship your new collectable to you as fast as possible.
Run By Collectors
For Collectors
We pack every item sold ready 
for next day dispatch.