100's of models in stock
Specialists in rare models
Next day dispatch
Run by enthusiasts
New models added weekly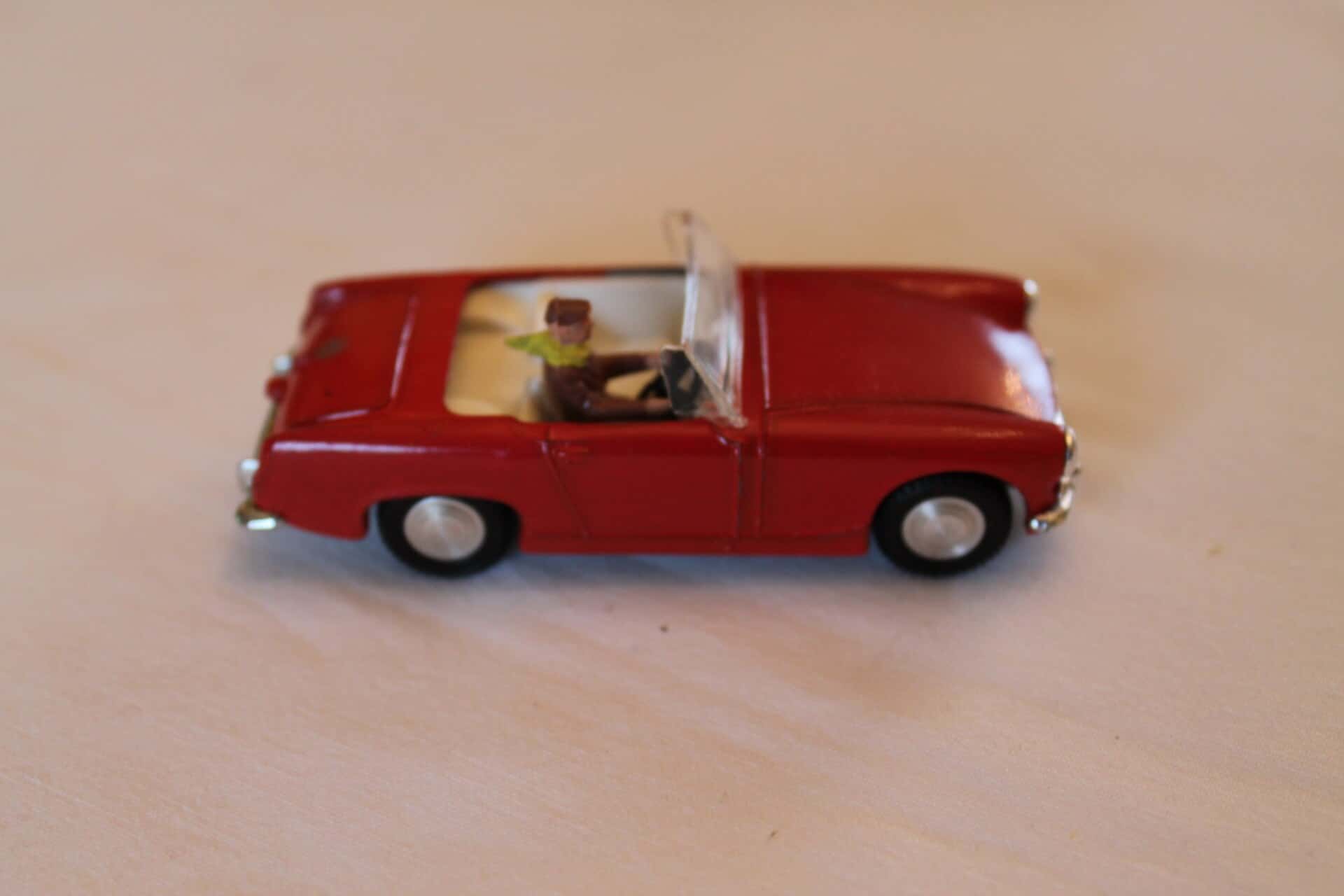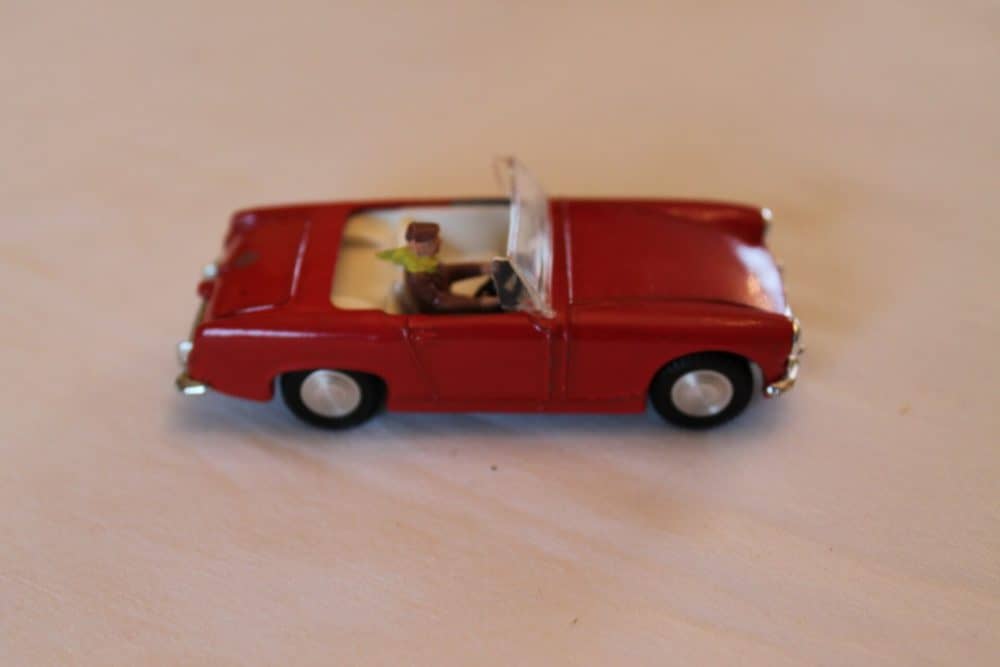 Description
This attractive model had a short run at the end of Spot On production and can only be found I believe in bright red with a white interior. The driver is in brown. With nice shiny aluminium hubs, bright chrome work and all round suspension this is a very beautiful model. There is an 'MG' badge transfer on the boot and the number plates read 'CMO 118'. It comes in the large window box with some graphics to the back card along with a Policeman blowing his whistle and attempting to stop the speeding car.
Not so easy to find. Contents are beautiful. A re cellophaning job may be worthwhile but not essential. Very presentable for the cabinet.
Part of a 45 piece Spot-On collection acquired.
Issued:
1965-67
---
Item Condition
---
Mint
- May have the most minor fault from mint.
(All items graded out of 5)
Item Condition
With no sign of play wear this model has rarely been out of it's box. The windscreen is perfect as is the chrome, number plates front and back and the interior and base. There is no chipping but if you study the pictures there are occasional thinning or box rubbing on a few high edges but probably as made. Please note the rear picture shows a black mark on boot. It is not there it was dust.
Stunning appearance.
---
Hundreds of
Models in Stock
We hold a vast collection of great quality stock ready to ship next day.
Every Item Inspected
& Described Honestly
Every item goes under the inspection lamp & prior to sale.
Next Working
Day Dispatch
We aim to ship your new collectable to you as fast as possible.
Run By Collectors
For Collectors
We pack every item sold ready 
for next day dispatch.