100's of models in stock
Specialists in rare models
Next day dispatch
Run by enthusiasts
New models added weekly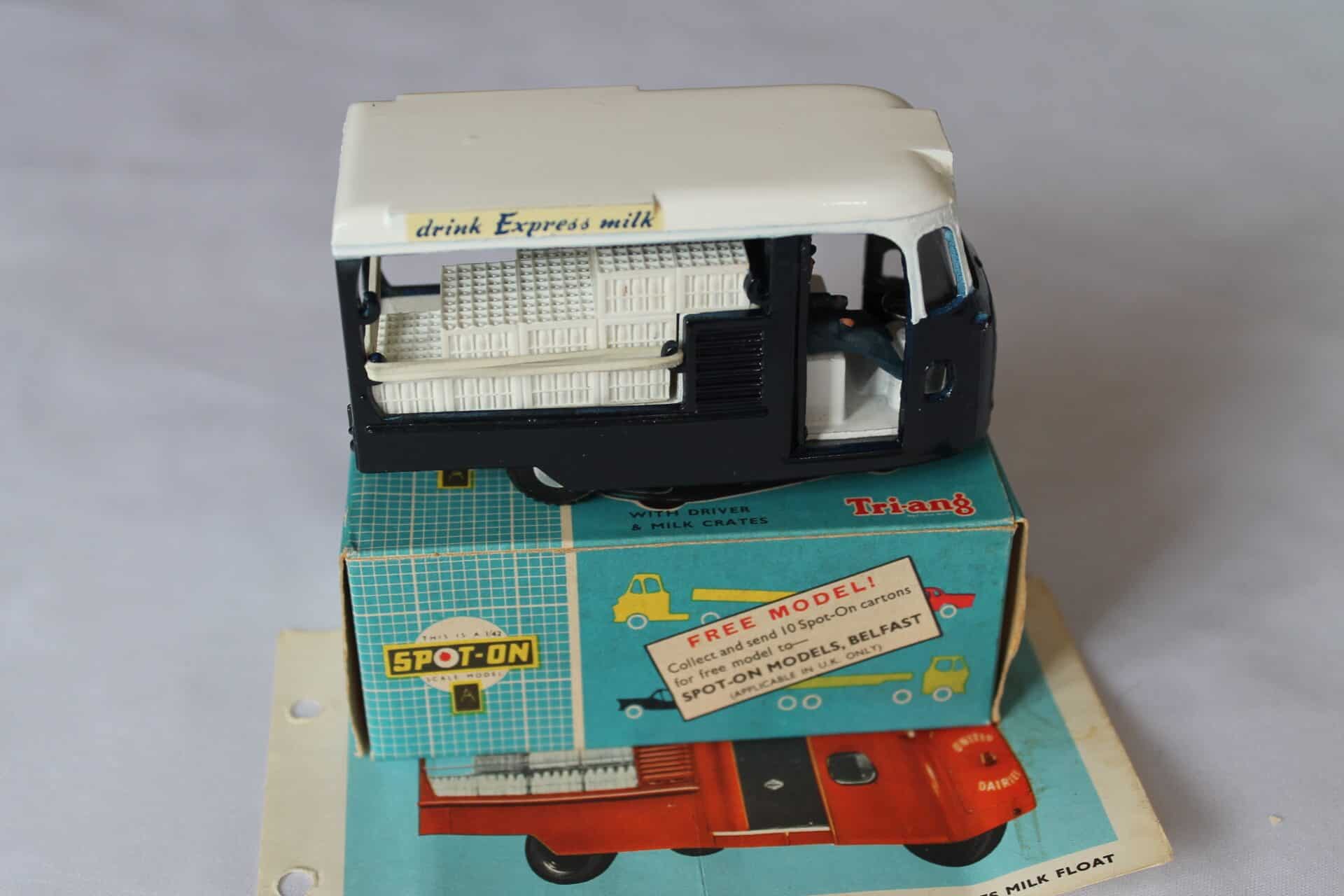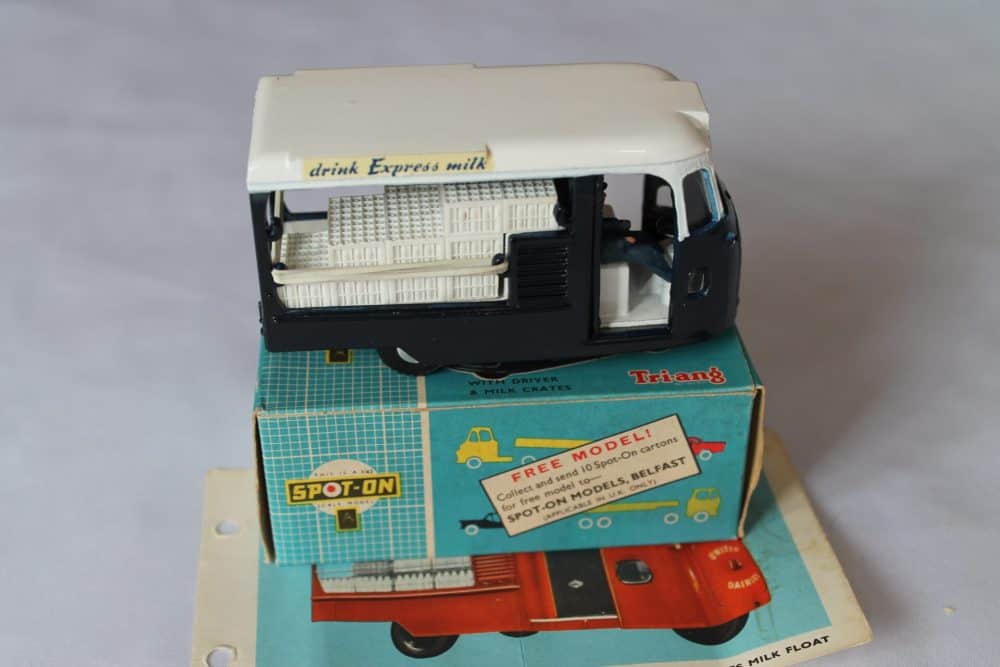 Description
This model comes in a dark blue livery with a white roof , deck and seating. There is a white milk crate load on the rear deck and driver at the wheel, a four pronged black steering wheel. The registration numbering is 'PLM 109' and there are transfers on the nose and each side. There is the original white elastic band attached supporting the load.
A harder to find model which would be difficult to improve. A box upgrade would be nice for it.
Issued:
1963-65
---
---
Hundreds of
Models in Stock
We hold a vast collection of great quality stock ready to ship next day.
Every Item Inspected
& Described Honestly
Every item goes under the inspection lamp & prior to sale.
Next Working
Day Dispatch
We aim to ship your new collectable to you as fast as possible.
Run By Collectors
For Collectors
We pack every item sold ready 
for next day dispatch.