100's of models in stock
Specialists in rare models
Next day dispatch
Run by enthusiasts
New models added weekly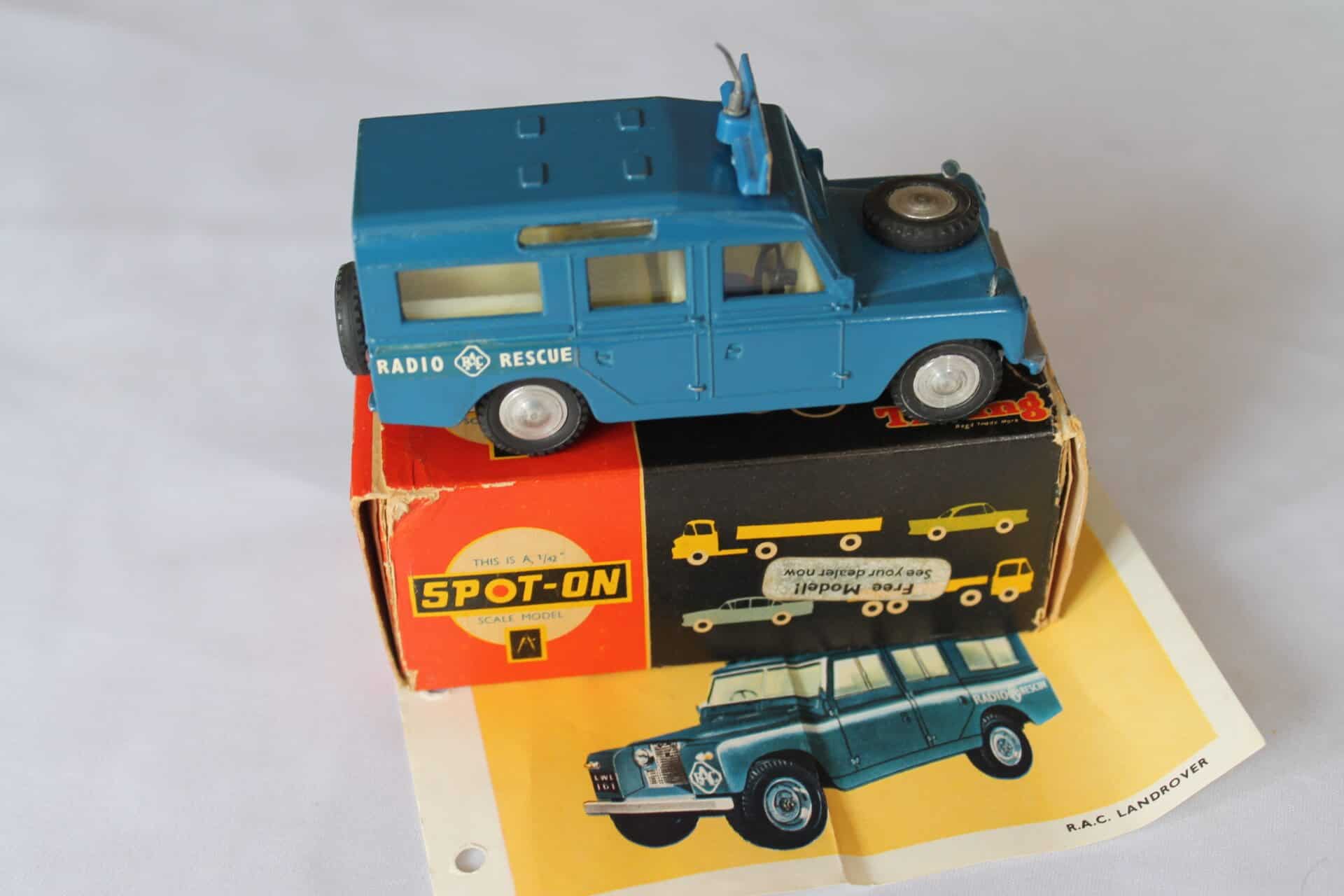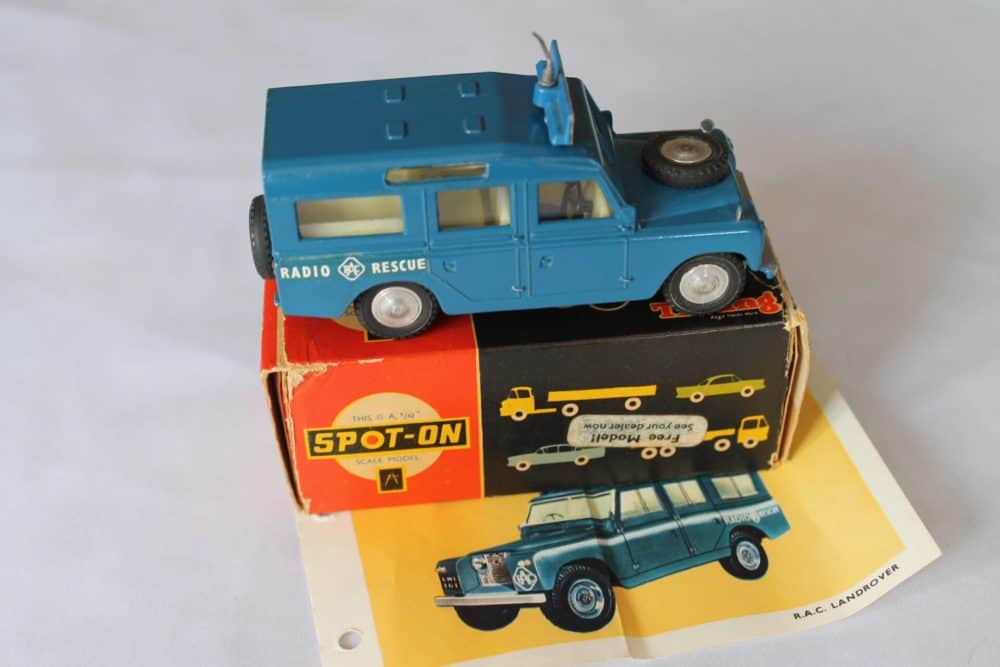 Description
In RAC blue livery with a lemon interior with driver at the wheel of a three pronged black steering wheel. There are wing mirrors, a spare mounted wheel to the bonnet and a roof sign 'Radio Rescue'. Also there are transfers to each side and rear (twice) and 'RAC' badge also to the front. There is suspension all round.
Hard to find complete and not easy to improve upon. A very presentable example.
Issued:
1962-64
---
Item Condition
---
Very Nearly Mint
- Minor imperfections.
(All items graded out of 5)
Item Condition
Hard to find such a nice complete example as this with complete transfers, number plates and roof sign so often missing or broken. The paintwork only an occasional mark. The spare wheel on the boot has a little box rubbing. The aerial is attached to the roof sign. The white label complete but a little age stained now.
---
Hundreds of
Models in Stock
We hold a vast collection of great quality stock ready to ship next day.
Every Item Inspected
& Described Honestly
Every item goes under the inspection lamp & prior to sale.
Next Working
Day Dispatch
We aim to ship your new collectable to you as fast as possible.
Run By Collectors
For Collectors
We pack every item sold ready 
for next day dispatch.