100's of models in stock
Specialists in rare models
Next day dispatch
Run by enthusiasts
New models added weekly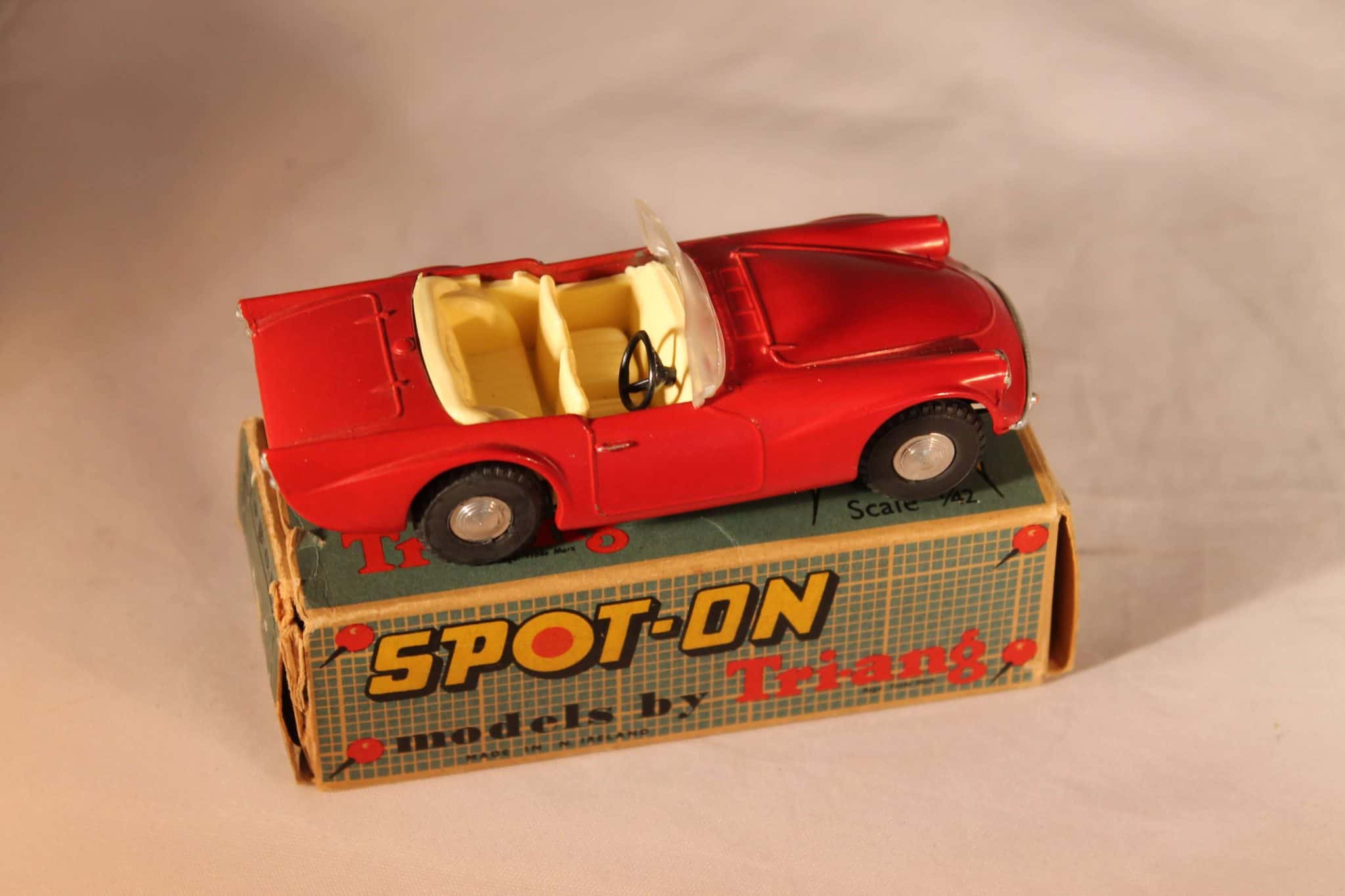 Description
Spot On made by Triang were originally launched in 1959 and produced in Belfast Northern Ireland. Their production was short lived and ceased when Triang bought dinky toys in 1967. Today they are highly sought after models by the collector. Good boxes are even harder to find as the construction was not as strong as those of competitor makers.
Red body with cream interior has a black steering wheel and superb silver detail with silver cast wheels and black grip tyres.
Superb display piece.
Issued:
1962-67
---
Item Condition
---
Mint
- As made, may have a minor casting mark.
(All items graded out of 5)
Item Condition
This superb example is mint from my inspection. The silvering with enhanced door handles, bumpers, over-riders and rear light above the number plate are perfect, as are the headlights and front grill. A really nice example. Not the hardest colour but the condition is wonderful. The wheels, tyres and base all un-marked. The windscreen is superb and un-damaged.
---
Hundreds of
Models in Stock
We hold a vast collection of great quality stock ready to ship next day.
Every Item Inspected
& Described Honestly
Every item goes under the inspection lamp & prior to sale.
Next Working
Day Dispatch
We aim to ship your new collectable to you as fast as possible.
Run By Collectors
For Collectors
We pack every item sold ready 
for next day dispatch.