100's of models in stock
Specialists in rare models
Next day dispatch
Run by enthusiasts
New models added weekly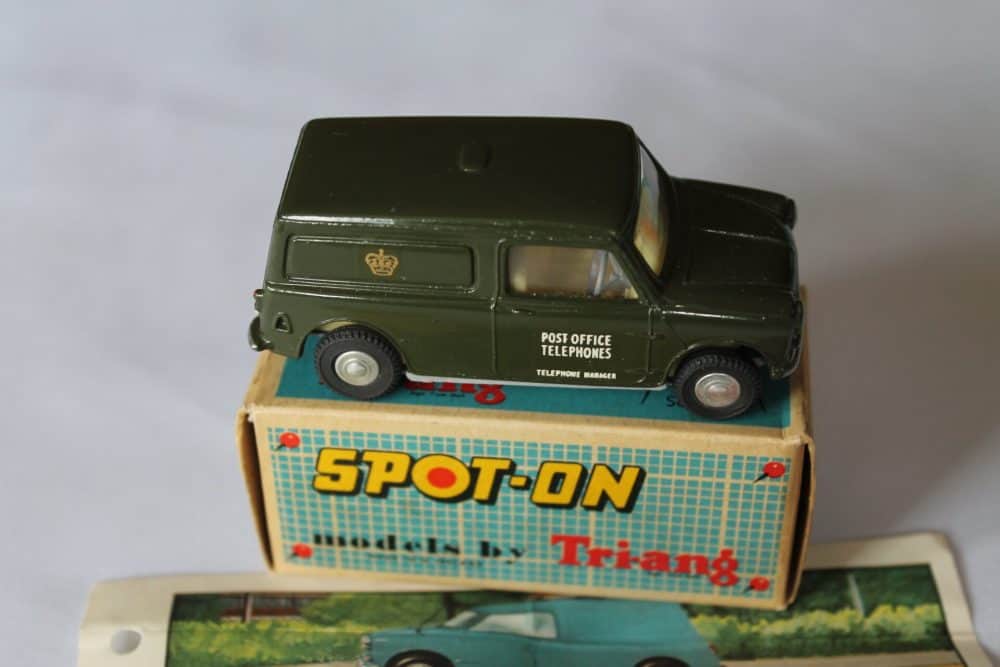 Description
Beautiful van in dark green with a lemon interior, a lighter grey base, a silver three pronged steering wheel and number plates which read 'TPO 106'.
A superb model with an equally nice box and contents. Showroom quality.
Issued:
1963-64
---
Item Condition
---
Very Nearly Mint
- Minor imperfections.
(All items graded out of 5)
Item Condition
The paintwork has an occasional minor mark with some box rubbing over the silver on the bumpers. The GPO and Post Office transfers are very nice also the rear number plate but the front has a little loss. Overall a very nice model and not an easy find due to it's short period of availability. Nice working suspension and the wheels, tyres and base all very nice.
---
Hundreds of
Models in Stock
We hold a vast collection of great quality stock ready to ship next day.
Every Item Inspected
& Described Honestly
Every item goes under the inspection lamp & prior to sale.
Next Working
Day Dispatch
We aim to ship your new collectable to you as fast as possible.
Run By Collectors
For Collectors
We pack every item sold ready 
for next day dispatch.