100's of models in stock
Specialists in rare models
Next day dispatch
Run by enthusiasts
New models added weekly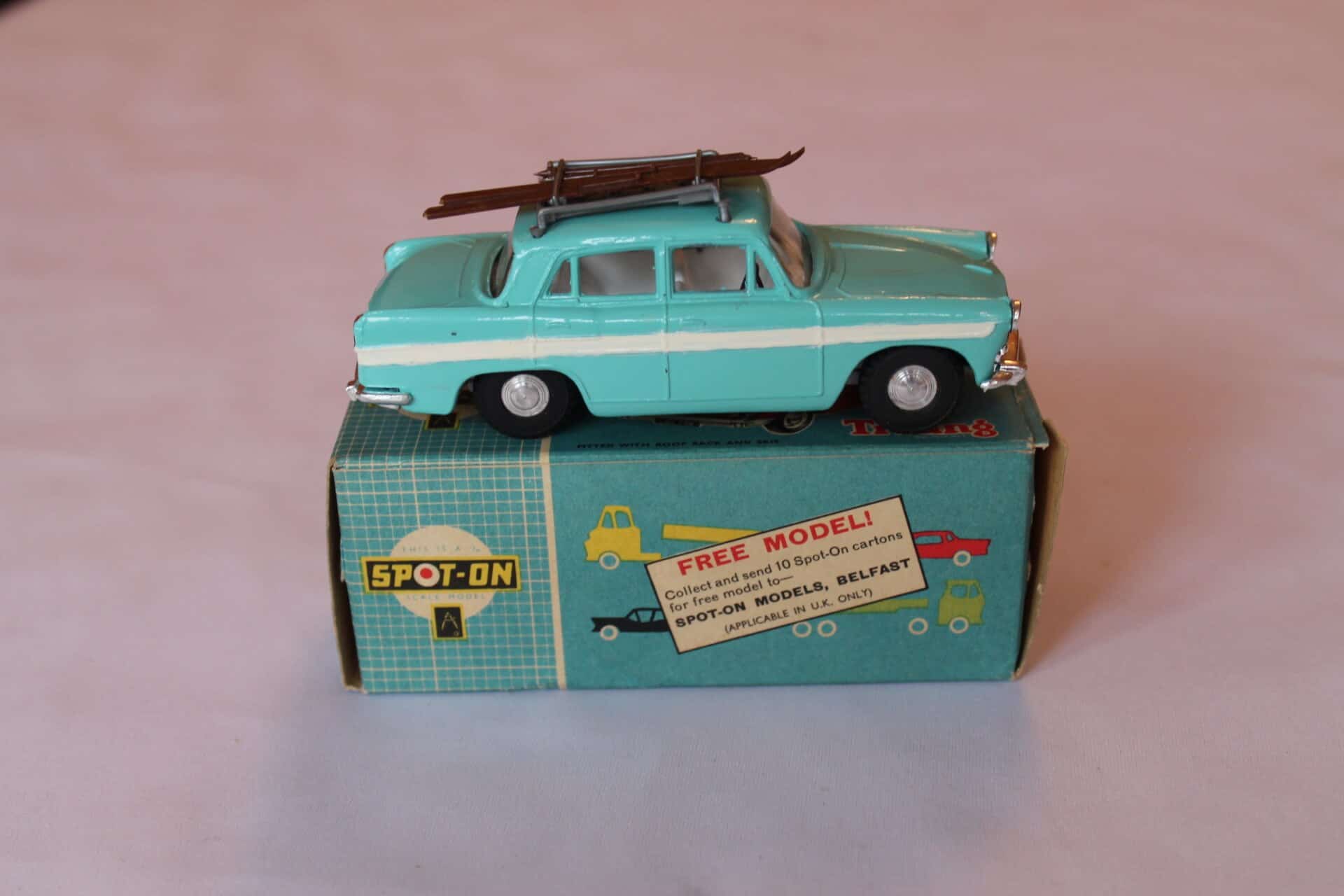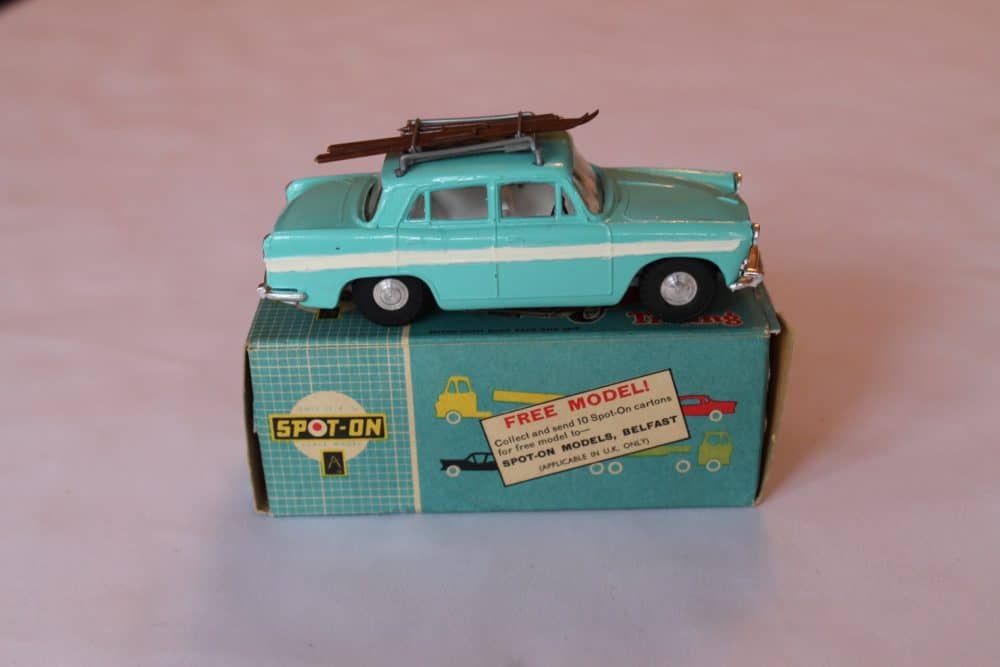 Description
Stunning in turquoise blue with a white coach line it also has a white interior, three pronged black steering wheel and a pair of ski's and poles in the roof rack. The base is lighter grey. The number plates read 'LBL 100'.
I think it is worth mentioning that this model could be controversial with some. This model was supposedly never done with side coach lines and if you read the latest 'Ultimate Spot-On' book there is comment on page 115 about this. However I believe the model is genuine and this opinion has been confirmed by two other Spot-On enthusiasts but not all may agree. Everything about the model apart suggests no interference. The rear number plate as a slide on transfer split when done but is complete. It has 'AA' & 'RAC' badges and the 'tax disc'.
Very rare and superb and I must admit hard to value. Could be an absolute steal. Museum quality.
Issued:
1963-67
---
---
Hundreds of
Models in Stock
We hold a vast collection of great quality stock ready to ship next day.
Every Item Inspected
& Described Honestly
Every item goes under the inspection lamp & prior to sale.
Next Working
Day Dispatch
We aim to ship your new collectable to you as fast as possible.
Run By Collectors
For Collectors
We pack every item sold ready 
for next day dispatch.