100's of models in stock
Specialists in rare models
Next day dispatch
Run by enthusiasts
New models added weekly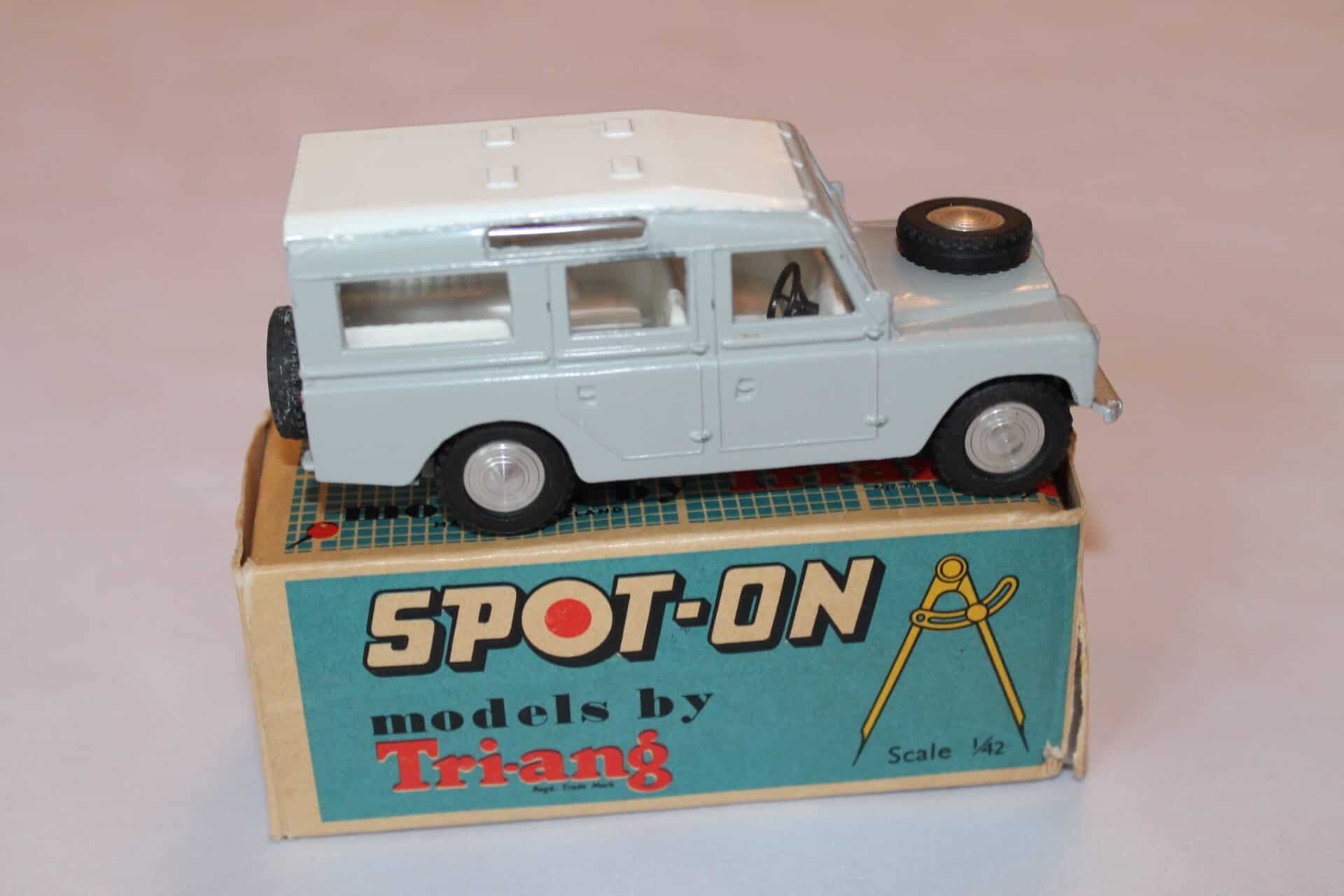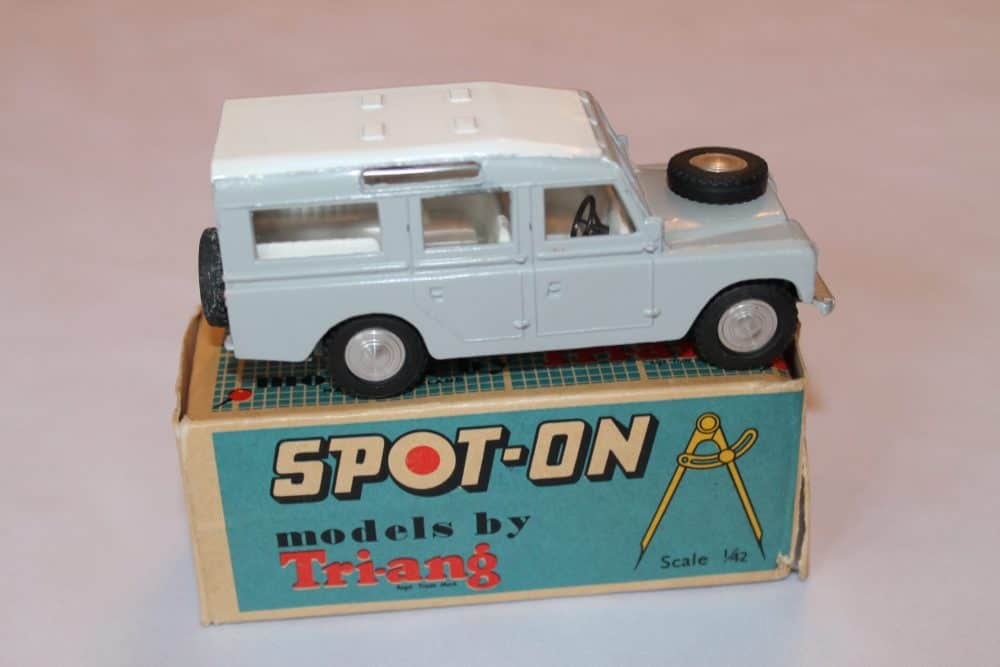 Description
This example is in pale grey with a white roof and matching interior. It has a three pronged black steering wheel, a pale grey base and the number plates read 'SGM 102' There is a rear mounted and bonnet mounted spare wheel and suspension.
A very presentable example of this model.
Issued:
1960-63
---
Item Condition
---
Very Nearly Mint
- Minor imperfections.
(All items graded out of 5)
Item Condition
A lovely bright clean example looking like new. There is marking around the front left bumper corner. So common but under spray around each side window middle and upper section. It sports full number plates and very nice silvering. A little factory wisp of silvering to right of radiator. Superb wheels, base and tyres. This model has genuinely barely seen the light of day.
---
Hundreds of
Models in Stock
We hold a vast collection of great quality stock ready to ship next day.
Every Item Inspected
& Described Honestly
Every item goes under the inspection lamp & prior to sale.
Next Working
Day Dispatch
We aim to ship your new collectable to you as fast as possible.
Run By Collectors
For Collectors
We pack every item sold ready 
for next day dispatch.