100's of models in stock
Specialists in rare models
Next day dispatch
Run by enthusiasts
New models added weekly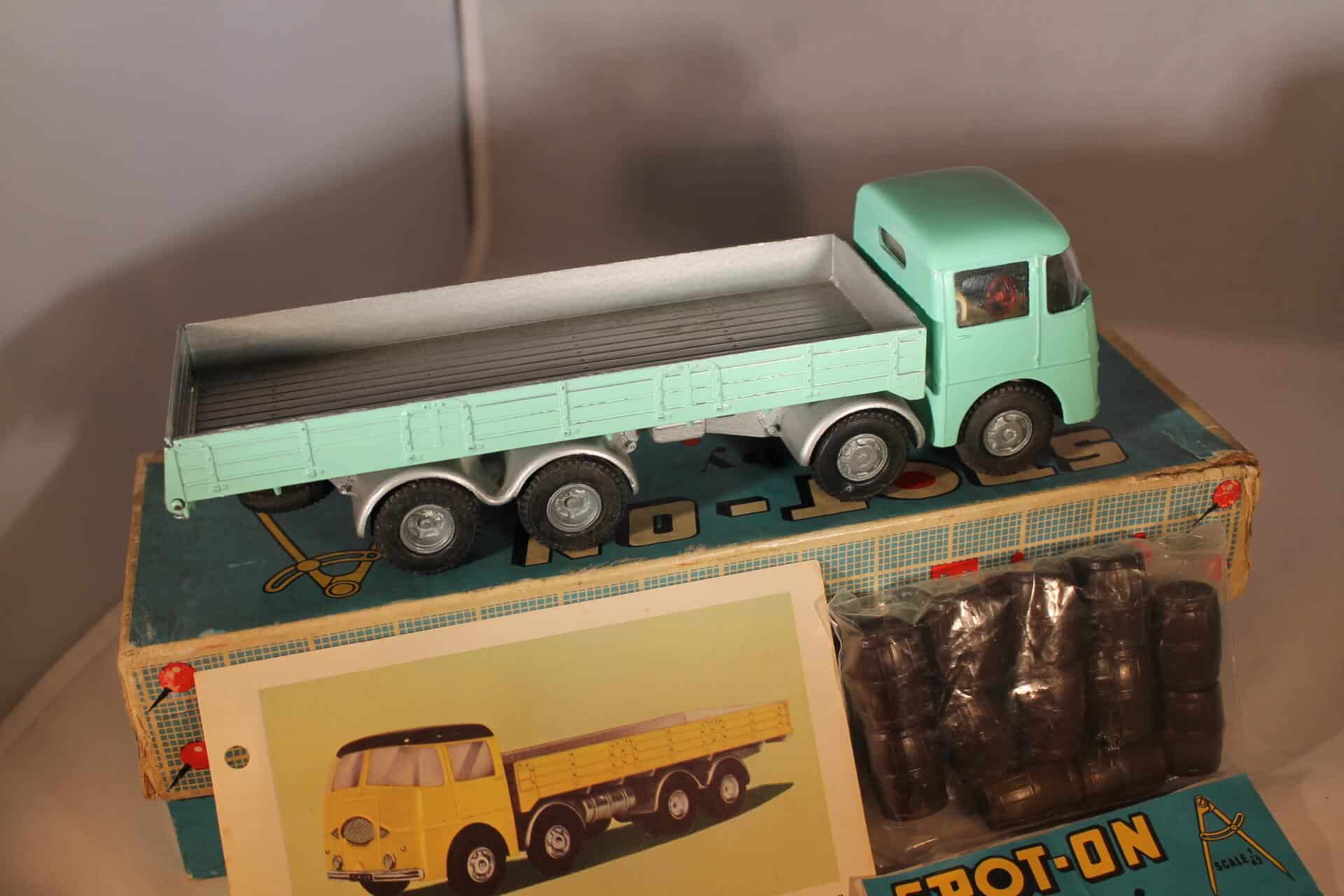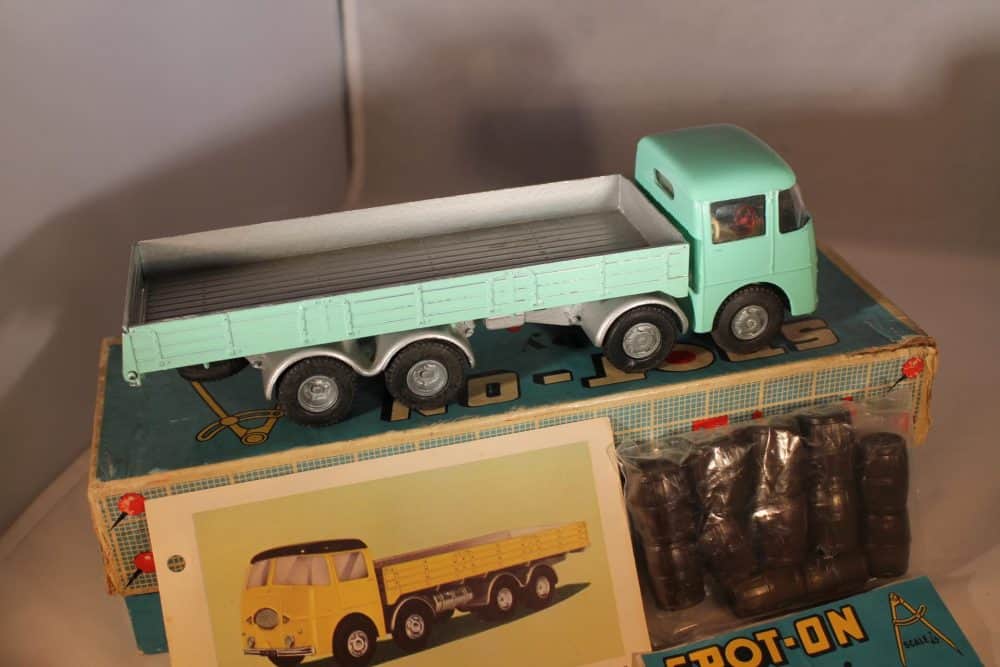 Description
This model has a turquoise body and panels to bed with a silver chassis, bed floor and inside walls. This version has cream interior, usual cast wheels and working end tilt flap to bed. There is a sealed bag with 12 original barrels. It's box has the internal packing piece and retains both collectors card and leaflet.
Nice to see complete. The model itself is very attractive for display.
Issued:
1960
---
---
Hundreds of
Models in Stock
We hold a vast collection of great quality stock ready to ship next day.
Every Item Inspected
& Described Honestly
Every item goes under the inspection lamp & prior to sale.
Next Working
Day Dispatch
We aim to ship your new collectable to you as fast as possible.
Run By Collectors
For Collectors
We pack every item sold ready 
for next day dispatch.