100's of models in stock
Specialists in rare models
Next day dispatch
Run by enthusiasts
New models added weekly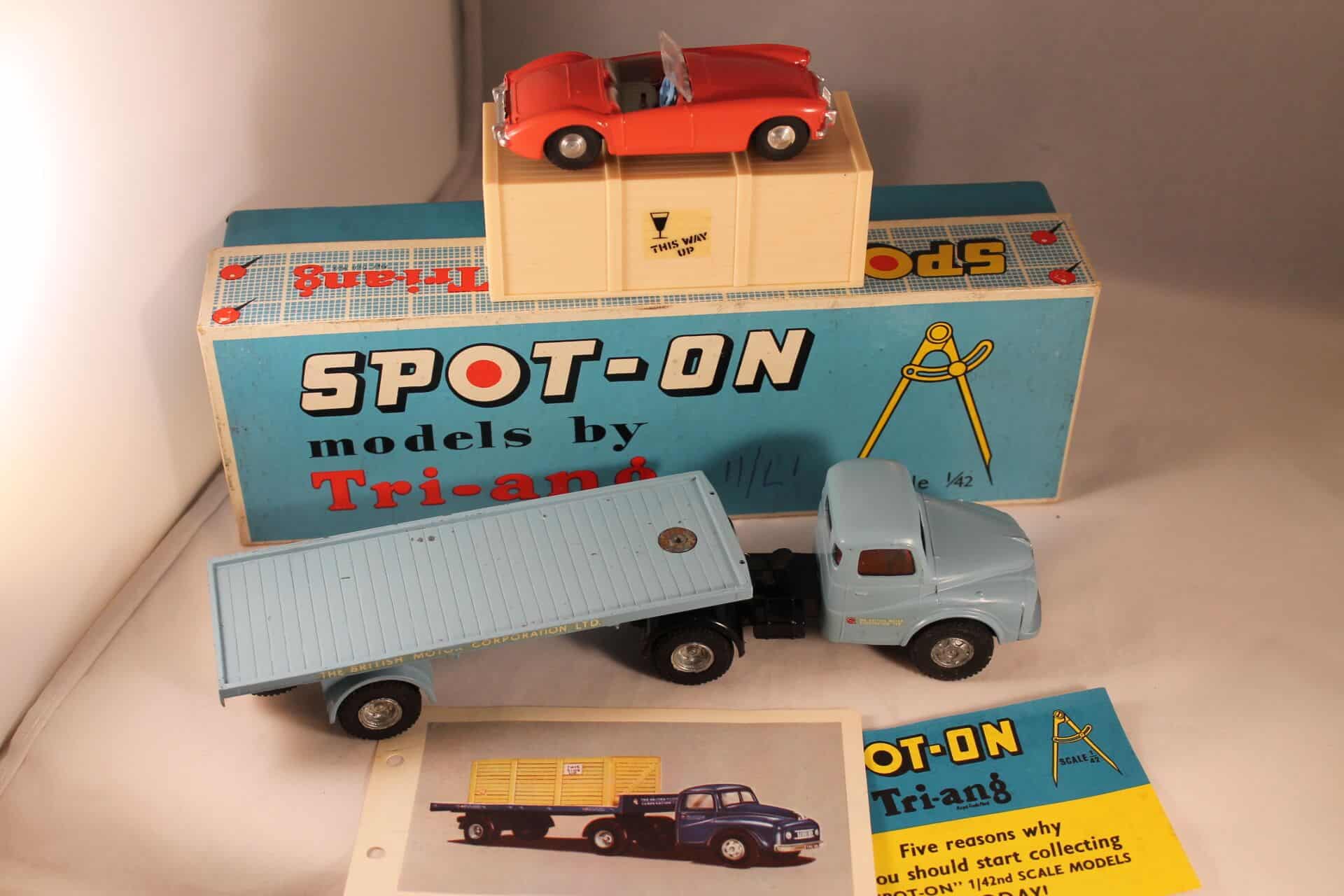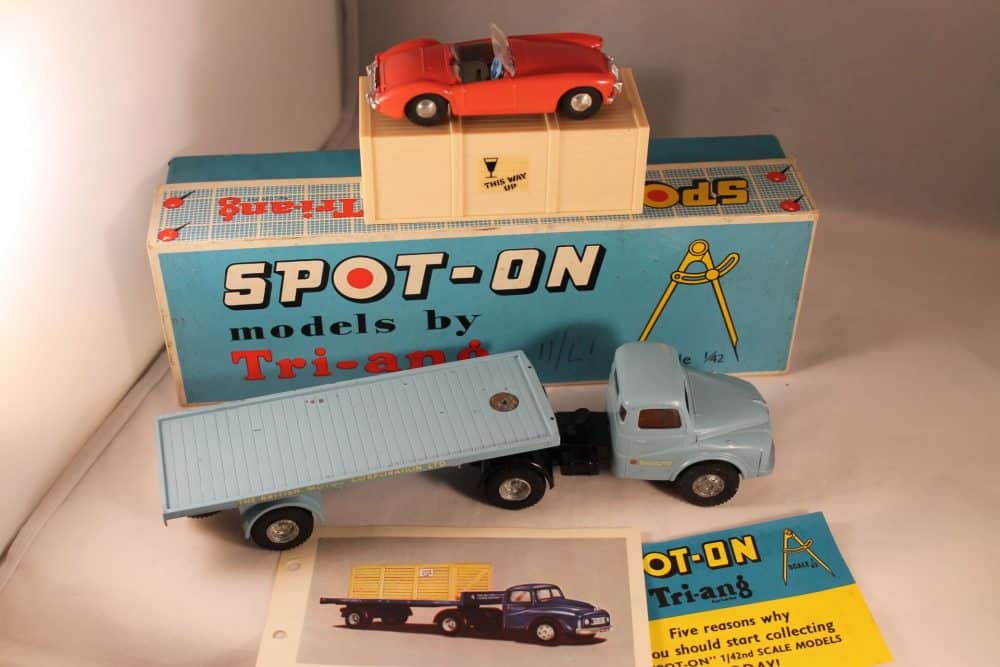 Description
Due to the short 6 year production of Spot-On and their poor quality control it will always be hard to find perfect mint models. The Arctic with trailer due to its pivotal movement, creates metal against metal and they also have fragile transfers. This example is the very rare Light blue cab and flat bed with black chassis. The most common colour of this model is dark blue. Any Arctic with crate is scarce but this example is a rarely seen colour. However it's a regular colour seen on most other commercials.
Light blue cab & trailer flat bed with black chassis, red interior and cast wheels. Transfers are on each flat bed side 'The British Motor Corporation' in white. The mounting mechanism works well. The tailboard is there. The crate is cream with complete transfers each side. The 104 MGA is in bright pink with light grey interior cast wheels and blue steering wheel. The windscreen is undamaged. There are 2 original elastic crate box retainers. The box includes its packing piece, there is a leaflet and collectors card.
Issued:
1960
---
---
Hundreds of
Models in Stock
We hold a vast collection of great quality stock ready to ship next day.
Every Item Inspected
& Described Honestly
Every item goes under the inspection lamp & prior to sale.
Next Working
Day Dispatch
We aim to ship your new collectable to you as fast as possible.
Run By Collectors
For Collectors
We pack every item sold ready 
for next day dispatch.