100's of models in stock
Specialists in rare models
Next day dispatch
Run by enthusiasts
New models added weekly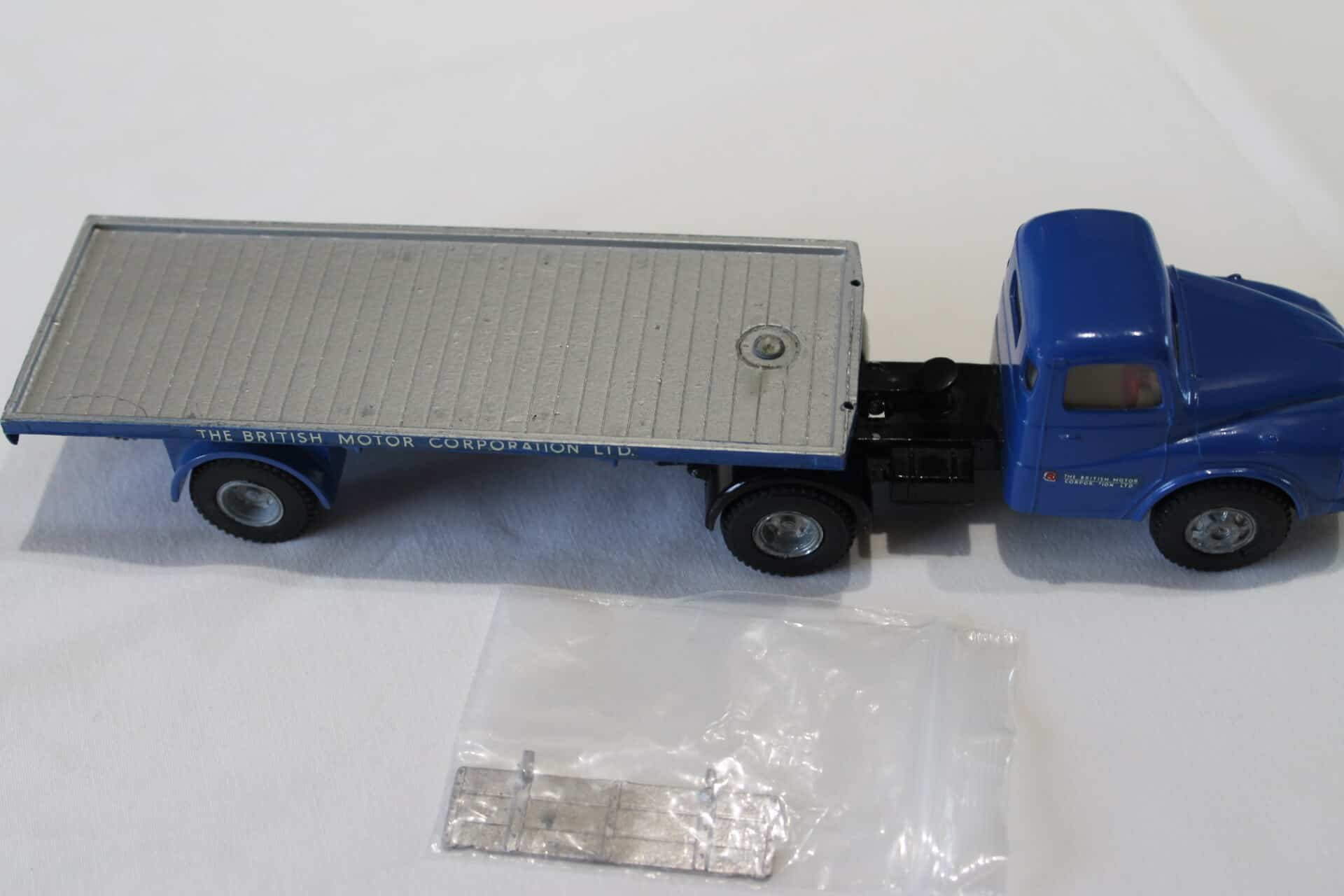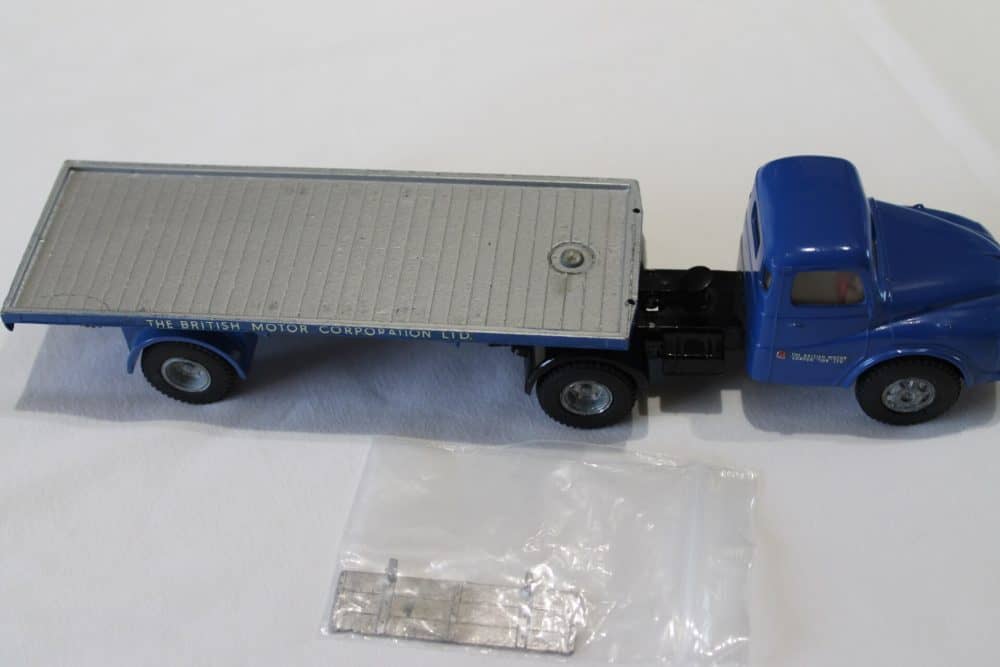 Description
The Prime Mover is a highly sort after commercial and comes with a dark blue cab and silver trailer with dark blue edging and base. The interior is off white with red four pronged steering wheel with number plates reading. Along the trailer sides reads 'The British Motor Corporation Ltd'. The number plates read 'TPO 106'. Trailer header board in sealed bag.
The MGA is in peppermint with a cream interior and three pronged red steering wheel. The number plates read 'BMP 104'.
A lovely pair of models and not easy to find so nice. The winch is in full working order. More pictures available on request.
Issued:
1960-64
---
Item Condition
---
Near Mint
- Could include small marks or chips from mint. 
Any touch-ins are always 
clearly stated.
(All items graded out of 5)
Item Condition
Prime Mover
The blue cab area has only the tiniest mark with nice glazing and full side of cab transfers. The front number plate is part missing. The black winch area is operable with a little marking over the wheel arches where 'metal meet metal'. The wheels tyres and base are great. The trailer section has a little rubbed area near the rivet pin and only minor marks besides. The blue edging very nice, again part of the rear number plate has gone. Complete side transfers except one 'd'. The trailer base is very nice including the mounted spare.
MGA
The paintwork is beautiful and there are full number plates. A perfect windscreen too. The wheels are not as shiny as from new but a little cleaning attention may bring them to a brighter appearance. Many collectors would accept as mint. The cream crate has full labels and like new.
---
Hundreds of
Models in Stock
We hold a vast collection of great quality stock ready to ship next day.
Every Item Inspected
& Described Honestly
Every item goes under the inspection lamp & prior to sale.
Next Working
Day Dispatch
We aim to ship your new collectable to you as fast as possible.
Run By Collectors
For Collectors
We pack every item sold ready 
for next day dispatch.